FOR SALE: Romeldale-CVM Lambs
Born April 2015. Available late June 2015. 9 ewes and 5 ram/wether lambs available.
Registered ewes $600, registered rams $500, unregistered rams or wethers $250.
Wonderful soft crimpy fleece, good temprement and very hardy.
Hand spinner love these fleeces.
Both natural colored and CVM patterned available
Also one older registered ewe for $400 and one unregistered ewe for $300
Contact Al at 701-7590 or
newaim@midcoast.com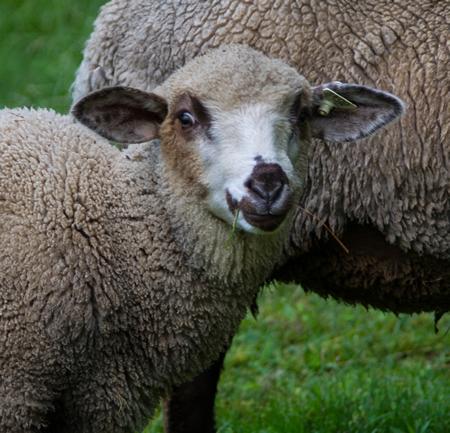 ---
FOR SALE: Ledge Hill Farm
Please visit our website,
www.ledgehillmaine.com
, and our farm page at
www.facebook.com/ledgehillfarmicelandicsheep.com
for more information about our registered horned Icelandic sheep. We are located in Mechanic Falls and can be reached at 740-5110 or
ledgehillgirl@gmail.com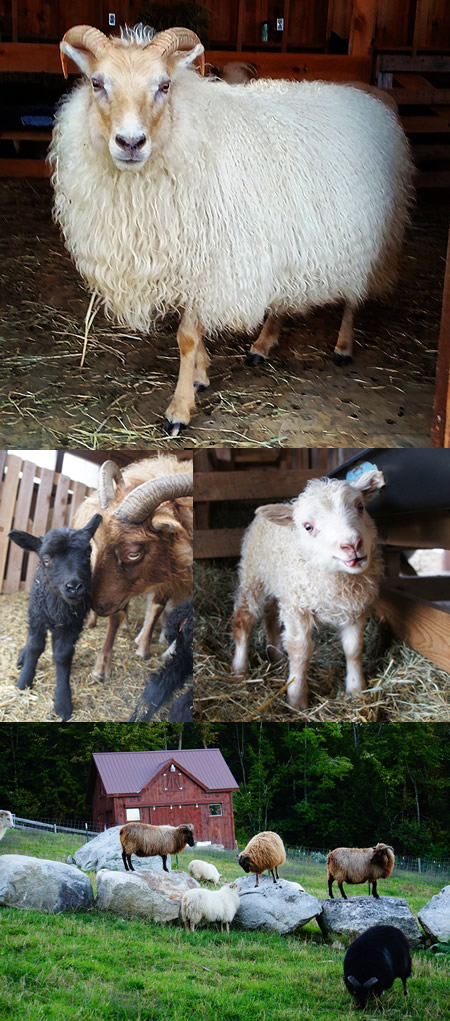 ---
FOR SALE : ESTABLISHED CHEVIOT FLOCK
7 Ewes / 1 Ram
2 (6 yr) 50 % North Country Cheviot / 50 % Blue faced Leicester
2 (4 yr) 75 % North Country Cheviot / 25 % Blue Faced Leicester
1 (3 yr) 75 % North Country Cheviot / 25 % Border Cheviot
1 (2 yr) 75% North Country Cheviot / 25% Blue Faced Leicester
1 (2yr) 87.5% North Country Cheviot / 12.5% Border Cheviot
1 (2 yr) Registered, Proven North Country Cheviot Ram
ALL EWES SIRED BY REGISTERD NCC RAMS, SCOTTISH BLOODLINES, CAITHNESS TYPE
ALL BFL CROSSED EWES CONSISTANTLY PRODUCE TWINS
FLOCK IS WELL MANAGED AND EASY TO WORK WITH
SOME EWES AVAILABLE WITH LAMBS AT SIDE
For more information contact
Jill 584-2196
greywoode@msn.com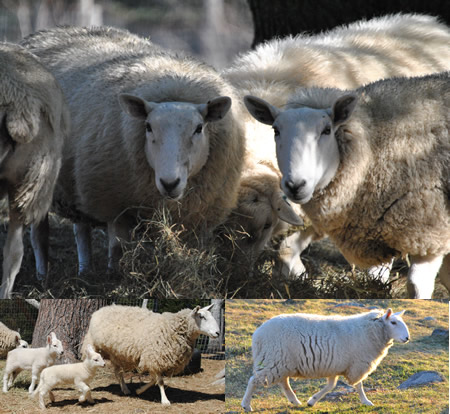 ---
NASON BROOK FARM:
Jacob Sheep Breed stock. Lambs due in late March. Some ewe/lamb combo's will be sold. New 2 horned Lilac Ram, "Round Barn Bruno" used this season.
Call for prices. Ram lambs. Ewe lambs. Wethers. Locker Lambs. Wool. Yarn. Crafts. 207-776-5546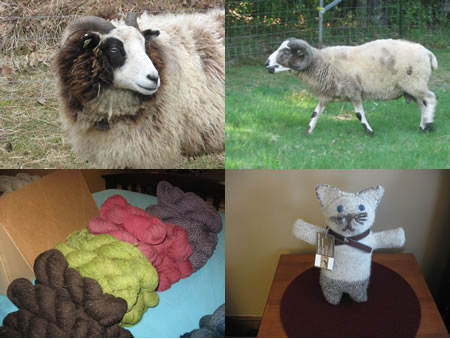 ---
For sale:
Registered Finnsheep and Finn crosses for sale. Finnsheep can boost your lambing percentage as they are known for their multiple births (triplets and quads not uncommon) They have gorgeous fine/med wool with lots of luster. They are very friendly as well and are a fantastic choice for the small hobby farmer. Lambs are expected in March 2015 and will be available May 2015. We are expecting between 45-50 lambs this year. Please check out our web site at
sweetcloverfarm.weebly.com
Like us on facebook Sweet Clover Farm.
Contact us at
sweetcloverfarm@roadrunner.com
or 207-293-2615.
Reserve your lambs now with a deposit!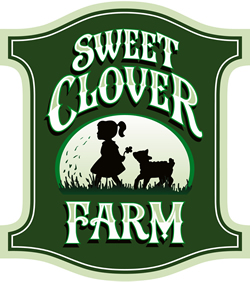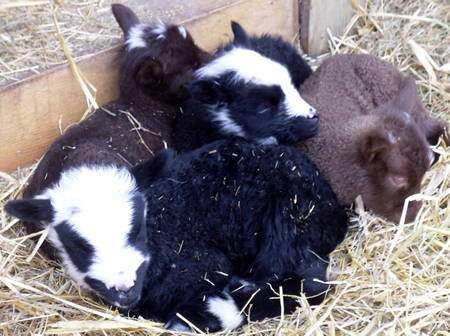 ---